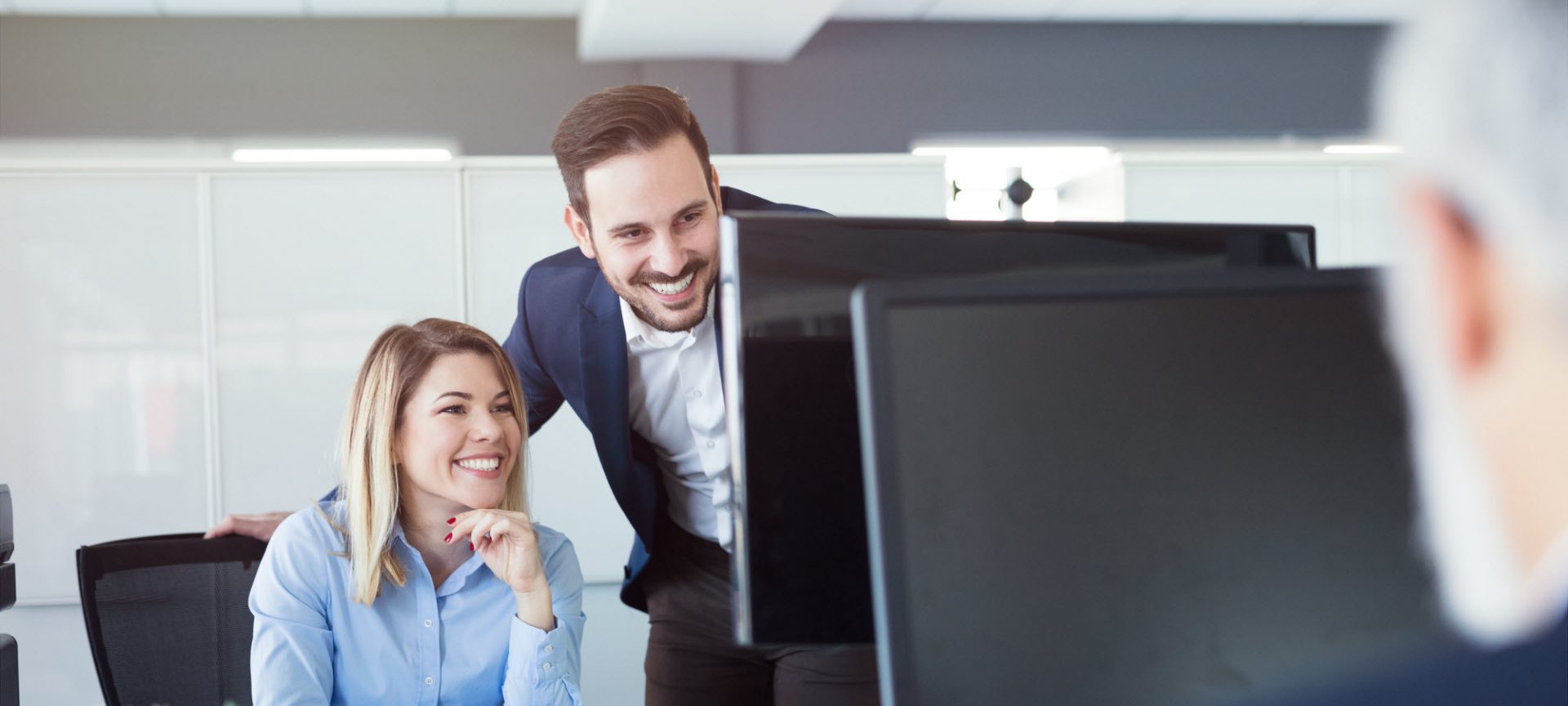 Grow
Put Your Stamp On Small Business
Ideally, we'd all have the luxury of planning our marketing strategy for 2020 many months ahead to maximize our approach and investments. However, that's not always realistic due to time limitations, know-how, budget constraints, etc. These tips can work as part of a strategic plan or on your timeline, no matter when you start.
Look at the big picture
Before executing on any marketing ideas, I recommend taking a good look at the commercial auto market to understand the current environment and any opportunities it can offer your business. Your next big idea could literally be in your backyard.
For example, new businesses might arise as a result of infrastructure investment trends or new federal laws or mandates. There may also be pricing changes, competition, and/or restrictions that impact who's shopping. By assessing the overall market, you can uncover the best business segments for you to pursue.
Once you discover your best opportunity, you're ready for the next step.
Case in point #1: Since the 2018 mandate, most truckers are required to use an electronic logging device. Because truckers now have these devices already installed, you're in a great position to use Smart Haul® savings as a selling point. Tell truckers that the average savings for a new business trucker is $1,384 just for sharing their data with us—and give yourself a competitive edge.
Case in point #2: There have been a lot of changes with carriers, where package writers are restricting monoline business. You can target customers based on their prior carrier. I tell my agents, "Progressive is a great home for those risks. You can attract risks who fit into our preferred program with great rates and bill plans. We can take care of the customers who don't have a 'home.'"
Case in point #3: As more and more food trucks pop up, there is a newer market that needs commercial auto insurance. If there's a busy food truck area near you, this could be a great opportunity to grow your business.
Next: Dive in to your market!
You've identified your target market. Now's the time to reach your leads. You can use these ideas or customize them to work for your business.
Put your picture in front of them 
One of my agents was trying to build her business with contractors. She created an ad with her name and picture on it, then put a copy of the ad in the advertising slot available on shopping carts at a large box supply store. This meant her name was right in front of her target market for the entire time they shopped for materials. This idea worked well for her. She got a lot of impressions and, ultimately, quotes and sales.
Run an incentive that brings you "friendly" referrals
With the help of your webmaster, you can create a landing page to run a giveaway promotion with the goal of getting referrals, as some of my agents have successfully done. First, they sent an email blast to their existing commercial customers asking for referrals. They told their business-owner friends to visit the page, leave their information for a free quote, and include the referring customer's name. For every time a friend left their information, the customer got an entry into the drawing for an iPad.
The agency running this program found another opportunity beyond these new leads—they got more traffic to come to their social media page by sharing a video of the prize drawing on Facebook.
Buy leads (and then refine them to find the best risks)
If it's in your budget, you can buy truck leads from a vendor and use SAFER to home in on the experienced truckers and find prior carrier information. Then, send them an email that's personalized to their needs and describes what's special about your agency and how you can help them save money. Be sure to mention to call for a quote or click to visit your website and leave your information.