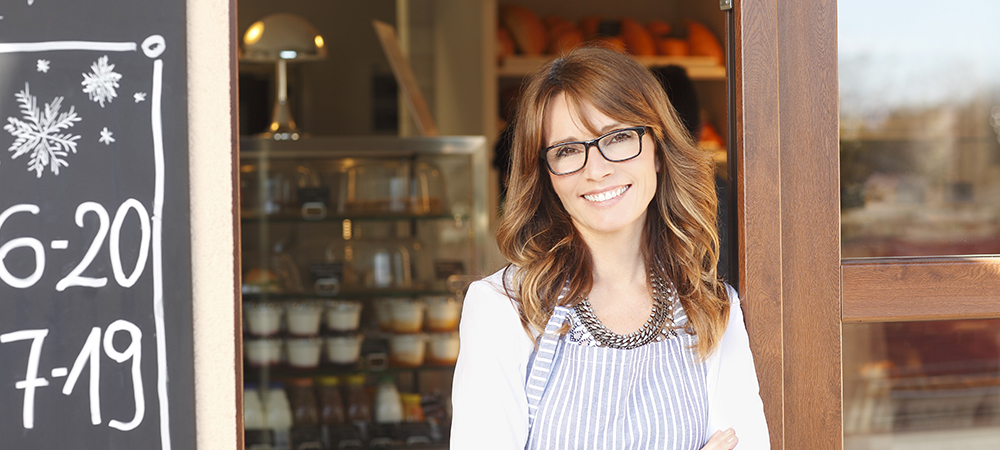 Grow
Small Business Can Mean Big Business
Being a small business owner is complicated. Take it from me. In 2003, I was given an offer I couldn't refuse. The company I worked for laid off the entire department I managed, but offered to contract the work to me if I wanted it.
Bam! Instant business. I knew all about running the operations side of a business from my years of experience. And one thing I knew for sure was that I needed "business insurance." How hard could that be, right?
I called a local agent that my family suggested, sat down with him, and after a few hours he said he'd put something together for me. I remember thinking to myself how easy that was. He was probably going to send me a few papers to sign and I'd be all set.
Not even close.
What I received in the mail a week later was a one-hundred-page bound book with instructions to "look this over" and "call me with any questions." The very first page was filled with terms like E&O, Related Practices Exclusion, and War Liability Exclusion.
War Liability Exclusion? Did I really need that? And the numbers I was looking at were in the millions of dollars in coverage. Did I need that much? There was really only one place I could turn—back to my agent.
I remember going back to meet with him and how he put my mind at ease as he talked me though each and every question I had. I remember thinking, "Wow, how would I ever do this by myself?"
Now that I work in Agency Marketing at Progressive, I often think back on my experience and wonder why I don't hear more about agents marketing directly to small businesses.
Bill Kampf, our GM of Small Business Insurance, says, "Commercial Lines is a local agent game. Small business owners appreciate the counsel of local agents, who, as business owners themselves, are in a unique position to understand the needs, opportunities and challenges of their commercial customers."
He couldn't be more right. Just as my customers would hire me for my marketing expertise, a small business should hire an insurance agent for theirs.
Only an agent has the business insight and understanding needed to make sure a small business is properly protected. As I learned, there are insurance nuances that small businesses need to know (see War Liability).
Which brings me back to marketing directly to small businesses. There are many outlets and, typically, the costs are small. And since 1 in 7 households owns a small business, and ninety-eight percent of all commercial auto business is handled by independent agents, the opportunity is huge.
Your local small business council is a great place to start. Join a local Rotary Club, attend a small business meet and greet, or buy a booth at a business trade show.
One of the many bonuses of being a Progressive agent is how easy we make it to find all the marketing materials you'll need. You can download brochures, flyers, posters and much more.
The trick is to get your name out there. Be known as the local business insurance expert. Market your expertise and knowledge. Remember—people don't know what they don't know. Just like me.
If you're already a Progressive agent, I'd highly suggest you visit Progressive Marketing regularly to see all the new marketing items available. You can click here to be taken directly to the small business merchandise, already filtered.
If you're ready, click here to become a Progressive agent. Otherwise, keep Connect as one of your favorites and check back for more tips.