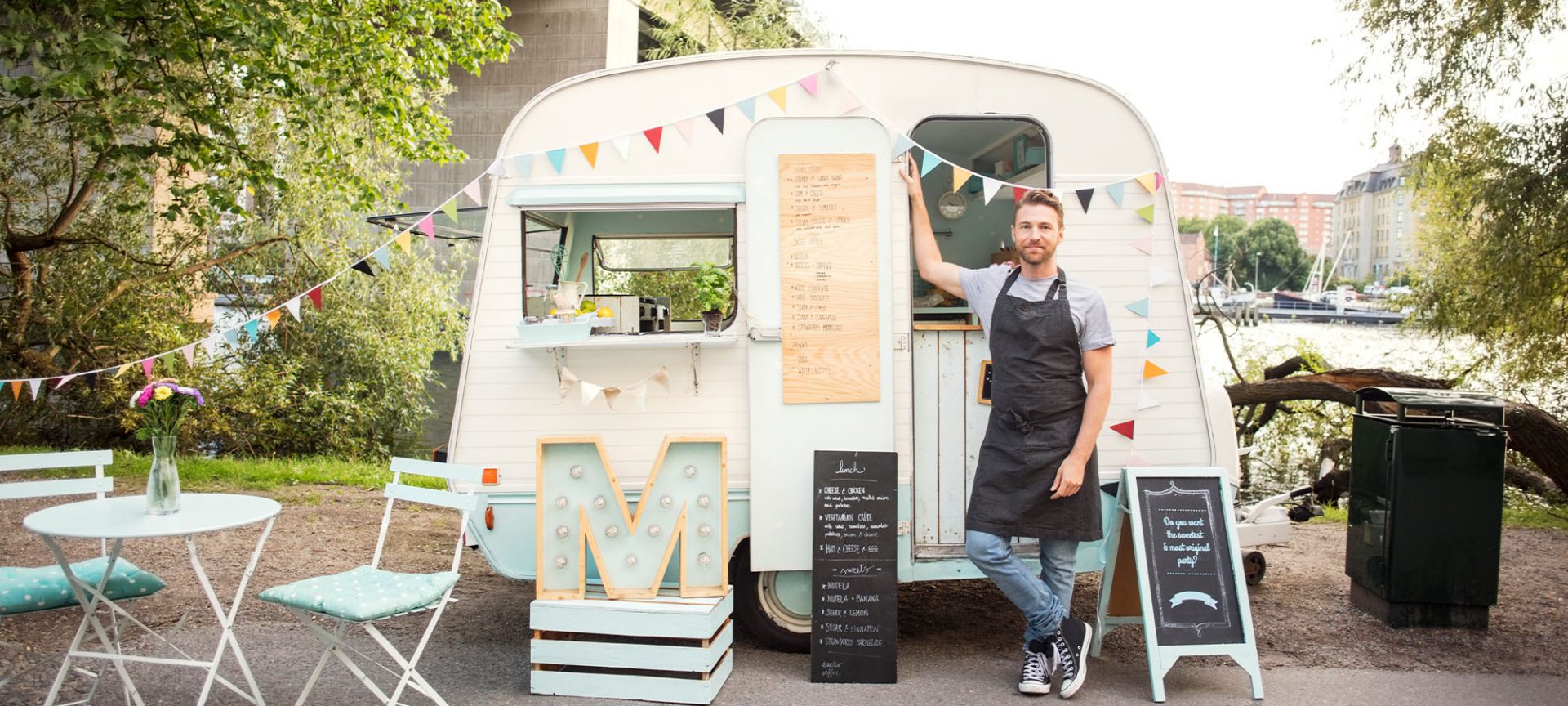 Discover
Getting There Together—A Look Back with an Eye toward the Future
The 2010s were a decade of firsts for Progressive Commercial and our agents. Our commitment to innovation brought us increased opportunities for new business and positioned us for strength and stability in the future.
Let's take a look back at three key moments that defined the decade for Progressive Commercial, then look forward to three advancements that we expect to influence the next decade.
Your top choice
Thanks to you, our agents, we moved up three spots and, in 2015, became the #1 Commercial Auto insurer.
Your partnership is extremely important to us, and we take that honor very seriously. We continue to make big investments into our customer service and claims handling groups, our products, and our quoting and servicing platform to better serve you and your customers… because it's our job to make your job easier.
Hawaii
When the 50th state became our 50th state, it meant the products and services that made us #1 in Commercial Auto became available countrywide.
Expanding our product from the Atlantic to across the Pacific ushered in a brand-new era that gave us the opportunity to pilot a brand-new platform.  "The Portfolio Commercial quoting and servicing platform will improve our ability to be more efficient and scale our growing commercial business," said Progressive Commercial Lines President John Barbagallo.
Expanding into new markets
The 2010s brought big changes as transportation modes and technologies evolved—back-up cameras became standard, ride-sharing services disrupted an established industry, and electronic logging devices changed how truckers do business.
Our test and learn strategy allowed us to adapt to these changes with the right insurance solutions—improved segmentation and rating to ensure that your best customers get our most competitive rates, a robust livery product to go hand in hand with the growth of the ride-sharing industry, and a suite of telematics programs to take advantage of now-available data.
Each innovative solution has helped to keep us competitive for you, while better meeting the needs of our policyholders.
We're proud of the past ten years, but we look forward to what the next ten hold. "Our Commercial Lines business is a key ingredient in realizing Progressive's vision of becoming consumers and agents #1 choice for auto, home and other insurance," says Karen Bailo, Progressive Commercial Acquisition and Small Business Insurance General Manager.
Here are three big trends we're tracking for the next decade and how they could impact the commercial auto industry.
Trucking technology innovations
The next decade could bring big changes for truckers. Electric trucks are being developed and manufactured, which would cut truckers' #1 expense—fuel—by nearly $70,000 a year, on average.
Advanced safety systems are also starting to show up in trucks—look for adaptive cruise control, automatic braking, lane departure warnings, and crash avoidance systems. There are even retrofit options on the market. The Insurance Institute for Highway Safety estimates that these safety systems could prevent or reduce the severity of 107,000 crashes a year (about 28% of those involving large trucks).
Telematics
Telematics programs are advancing and helping not just truckers and fleet operators, but also small business owners. New fleet management systems can help business owners save money, increase productivity and improve the safety of employees operating company vehicles.
"Recommending the use of a telematics program to track driving behaviors can put control into the business owner's hands," says Mike Miller, Progressive's Commercial Lines Business Leader. "Programs that measure driver actions and can help the owner find poor behaviors before they turn into losses is a nice win and can also provide more accurate rates for safer drivers." We fully expect to see telematics programs become a larger part of the commercial landscape and continue to evolve.
One related technology trend we also have our eyes on is dash cams! These cameras can help drivers involved in accidents provide an accurate account of what happened and reduce claims costs for businesses.
Autonomous vehicles
A self-driving truck recently completed a cross-country delivery, but what does that mean for truckers? While autonomous trucking could reduce transit time and make it the fastest and cheapest way to ship goods for companies, there's still a lot to consider.
From infrastructure, regulation and the cost of replacing trucks on the road—which would take more than a decade to turn over—it will be awhile before we see this really transform the industry. It's also unlikely that self-driving technology will mean there's no need for a human component. For example, fueling up and handling the actual delivery will still likely require someone to be present.
There are clearly plenty of changes coming, but whatever else the next decade sends our way, you can count on Progressive to be right there with you, just like we've been since 1937. "We still see lots of opportunity for Progressive and our agents… both by continuing to grow and expand our claims and customer service groups, as well as through the new capabilities we're developing" says Barbagallo.