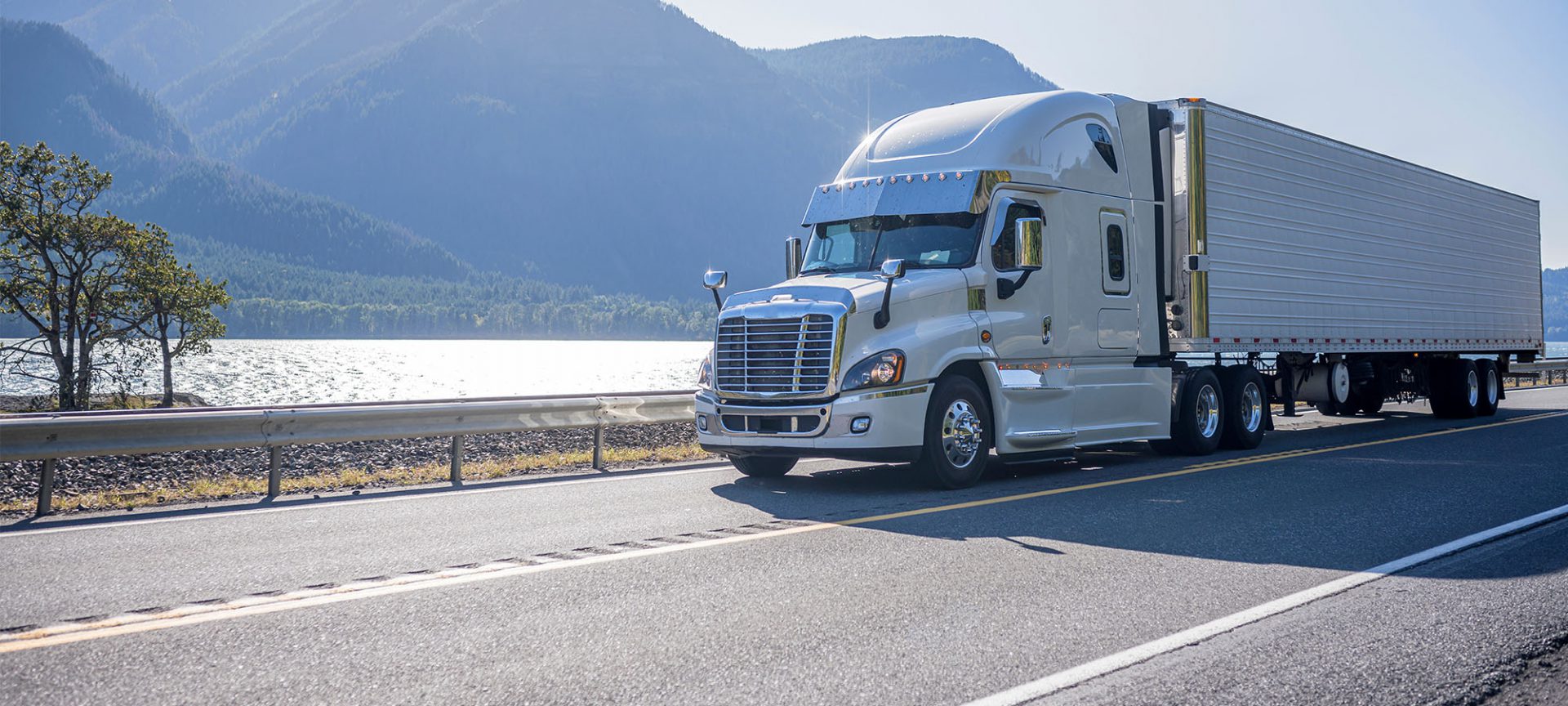 Protect
On Board with Onboard Video
How the best drivers on the road are even better with dashcams
With training programs under their belts and hundreds of thousands of miles traveled, truckers often feel like they're the best drivers on the road—and most of the time, they're probably right. Today, with advancements to digital cameras and AI technology, dashcams can lend a very useful hand to proving them right… or at least help to identify opportunities to work toward it.
For an agent who helps their customers manage risk, the benefits of dashcams are indisputable, so they should, naturally, be part of the conversation. Here are some useful things to know for the next time it comes up with a customer.
Better driving through better coaching
Some of your customers may already be using telematics data to coach their drivers, calling out events like hard braking, excessively rapid acceleration, or sudden turns.
Dascham video adds context to these driving events, giving businesses the ability to delineate between things like a hard brake event due to driver error, or one that made sense because a driver's safety (or the safety of others) depended on it. That means a business is only coaching up true areas of opportunity—and at the same time, making sure great driving and decision-making get noticed.
Rishi Arora, Progressive's Product Development Manager says, "it's become widely accepted that there has never been a better tool for coaching than dashcam video."
In fact, the latest "smart" dashcams—from companies like Keep Truckin or Samsara—do all the heavy lifting for you, combining video and contextual data into one package. When in action, certain events (like hard braking, for example) trigger an AI to tag them so they can easily be referenced later.
The claims equalizer
When it comes to protecting a driver in the event of a claim, it's easy to see the benefits that a dashcam can provide. As Arora points out, "when you have clear video evidence, there's no dispute. Everything is black and white, and drivers are easily exonerated."
But what happens when a commercial driver IS at fault in an accident? After all, even the best commercial drivers are only human. 
Dashcams are beneficial in this context, as well. As Aimee Swartz, Director of Claims Process at Progressive, says, "Knowing that a driver is at fault can help us best advocate for them and ensure that any damage or injuries are quickly addressed." She continues, saying "dashcam video can help with both damage assessment and injury assessment in crystal clear ways that scene reconstruction just can't do. This helps ensure that we not only efficiently resolve the claim, but we do so accurately as well." 
Swartz suggests the old adage, "a picture is worth a thousand words." When claims involve heavy trucks, dashcam video can be worth hundreds of thousands of dollars.
Buying a dashcam—choose "smart"
For those looking to join the growing number of dashcam users, there are plenty of options available—but, for someone who's looking to protect their business, Arora says that the best option is the cloud-based, smart variety.
The drawback to some of the more basic models is that their recording capacity is tied to the storage limit of the memory cards inside them. A cloud-based, smart dashcam alleviates the need for memory cards. On top of this, they'll automatically tag "trigger" events so that important pieces of footage are easily located without having to scrub an entire memory card in search of them.
In the event of an accident, the benefit to the claims process can be almost instantaneous, as cloud-based services can have a report to Progressive within an hour of the event.
Our future with dashcams
Dashcams aren't just a trend, they're part of the future of the transportation industry, and for a lot of truckers, dashcams have already become a part of their everyday life. Progressive customers are no exception—in fact, according to Swartz, we're seeing a significant amount of natural, organic growth in the number of people submitting video with their claims.
Progressive makes it easy to submit video content through a simple, web-based upload, but as smart dashcams and AI continue to change the landscape, we'll continue to evolve alongside them. So, whether your trucking customers are among the best drivers on the road or not, technology like dashcams will continue to offer valuable data to ensure we're paying fairly on claims and offering all customers our most competitive rates.
In case you didn't know… Dash cams can help businesses coach up drivers where they see opportunities or stay sharp when they're at the top of their game. If they're enrolled in a Telematics Program like Progressive's Smart Haul, that safe driving can pay off in the form of savings on their commercial auto policy.