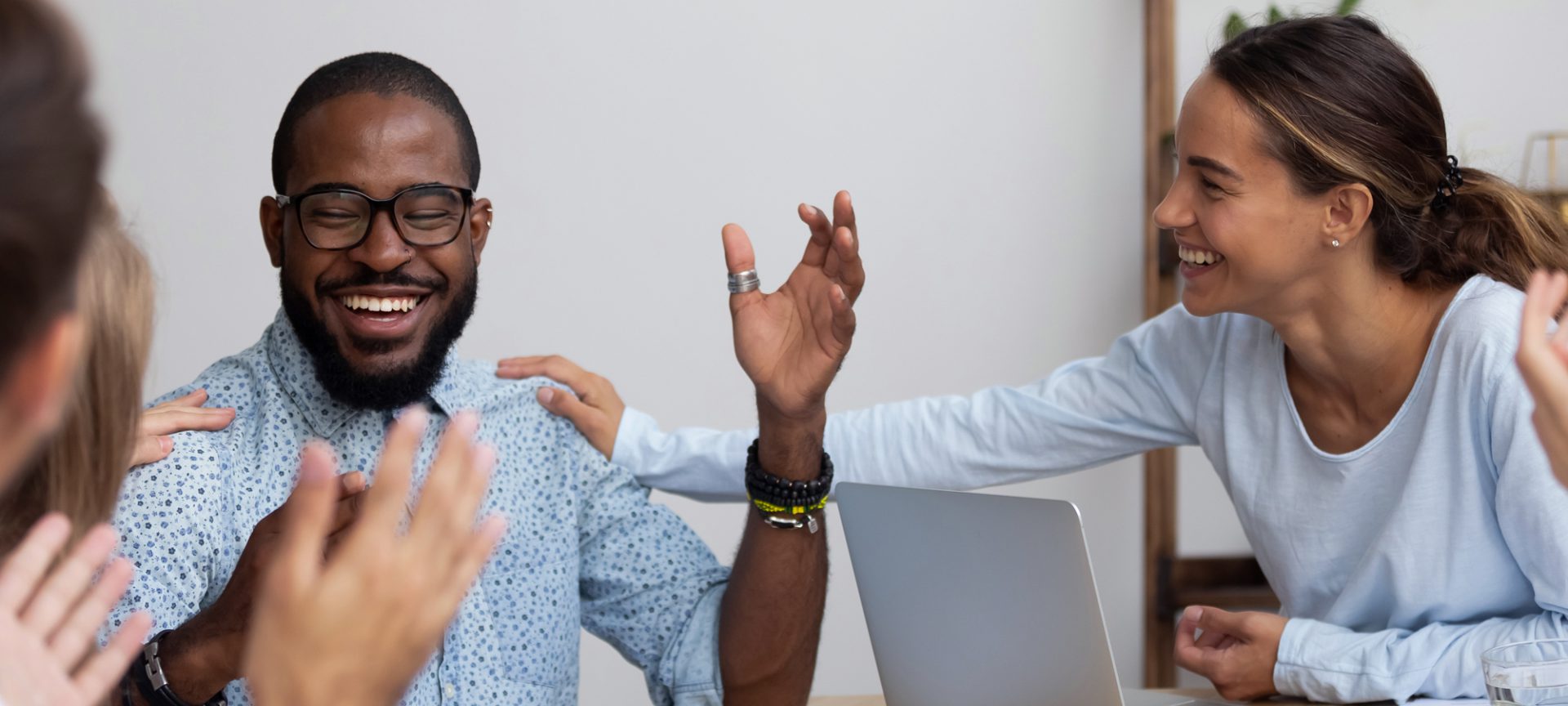 Balance
6 Ways to Improve Your Office Culture
Most people spend about 40 hours a week with their coworkers, sometimes even more. And while we could spend all of our time heads-down working, the office can be a more productive, collaborative place when everyone gets to know each other.
So how do we inject a good dose of friendliness into our work weeks? We have the answers in six easy steps:
1. Hello there
It's a pretty basic move, but making a point to say hello and goodbye to your team every day can often get overlooked. It's the consistency of the greeting that makes this move so impactful. Plus, it makes you seem super friendly and approachable if others really want to talk.
Bonus Tip: Be the memory master. Take a few mental notes on the things your coworkers care about. "Hey Tim, how'd your 5K go?" is a lot more thoughtful than, "Did you have a good weekend?"
2. Meee, meeee, pick me!
Volunteering is fun, it's free, and it leaves you that "I just did something good" feeling. Take your team to a local food bank a few times a year or walk puppies at the local animal shelter once a month. Either way, your team, your community, and the charitable organization will thank you.
Bonus Tip: Use the power of competition to bring in even more good for a local charity. Divide your team in two, and then challenge them to see who can bring in the most donations. 
3. Transform your lunch hour into a social hour
Food is the key to a lot of people's hearts. And, in this case, it's also the key to a close-knit team. Grab a few folks or the whole office and set a calendar date to sit down from 12-1 for lunch. You don't have to go out every time either. A packed lunch together is just as good!
Bonus Tip: Bring in a dish to share. From garden veggies to store-bought cake, snacking provides a great break in the day to enjoy time with your coworkers.
4. Make community events count
If your office likes to post-up at local events like farmers' markets, use that time to bond with your team. Suggest a snack break, try cheering on the game together, or get some laughs with a few fair rides or games.
Bonus Tip: Pair-up team members who might not normally interact. Getting them out of the office together will give them a chance to talk about more than just work.
5. Recognize office accomplishments
Don't underestimate the power of appreciation. It feels good to be acknowledged, even with a simple "good job," "nice work," or a "thank you." And, chances are, if you throw a few nice compliments out, you may even get a few back!
Bonus Tip: Make it a monthly habit to show your gratitude. Set up a box for anonymous peer-to-peer recognition, and then randomly select a few each month to receive prizes. Nothing says "thank you" like a pizza gift card! 

6. Lead by example
If you've already tried everything on this list and still aren't seeing progress, then it's time to take a look in the mirror. If you skip events or don't make much time for lunch or hanging out with your coworkers, chances are no one else on the team will either. Show your team you value the time you spend with them, and you're more likely to see office culture improve.
Bonus Tip: If you have a bunch of work-a-holics who feel guilty about leaving their computers during the day, block off some extra time on calendars for social events. This will give those "too busy to get away" coworkers a chance to really enjoy the event without worrying about what's going on back at the office.