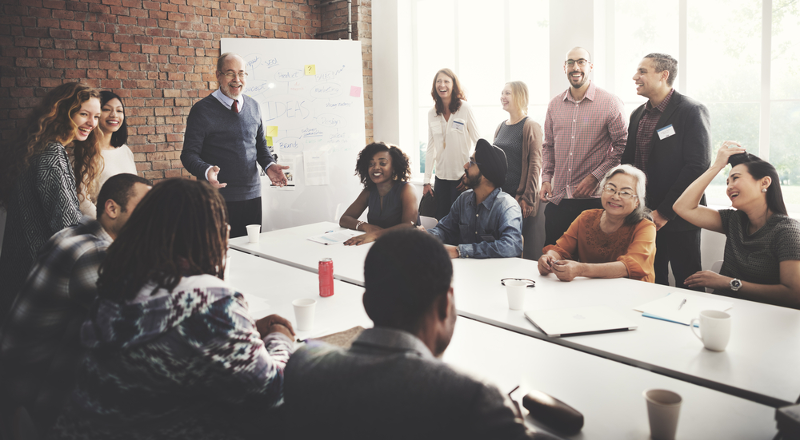 Grow
Networking without Nametags
Ah, networking. For extroverted, outgoing people, it's music to their ears. For shy, introverted individuals, the mere word sends chills down their spines.
Not everyone has time for the networking happy hours where you squint to read someone's nametag and awkwardly say:
"Hi…Doug…it's Doug, right? I'm Josh. So, what do you do?"
If you're not a fan of this type of networking, here are three ways to build warm connections without hitting the bar after work.
Learn people's names (and be the first to say hello): A name is a powerful thing. It's individual to that person and something we all can't hear enough of. As self-help guru Dale Carnegie, author of the famous book How to Win Friends and Influence People once said, "A person's name is to that person, the sweetest and most important sound in any language." Before people do business with you, they have to like you, and you can increase your likability by remembering names.
Ask for an email introduction: You probably already have a cell phone full of trusted contacts. Think about areas of interest that you would like to learn more about. Reach out to those contacts and ask if they know anyone who can help. Maybe you're trying to gain a better understanding of boaters to build your book of boat policies. Chances are your contacts will know a boating enthusiast who would love to share his or her experience with you!
Get published: Most of us are a thought leader in something. It could be home remodeling, classic cars, or TV sitcom trivia. Show a side of yourself that extends beyond your job and share your expertise! Online platforms like Medium and even LinkedIn are great places to get your name out there. Don't forget to post these on social media, too!
If you practice one or two of these activities consistently, you'll be well on your way to building connections that will ultimately help build your business.