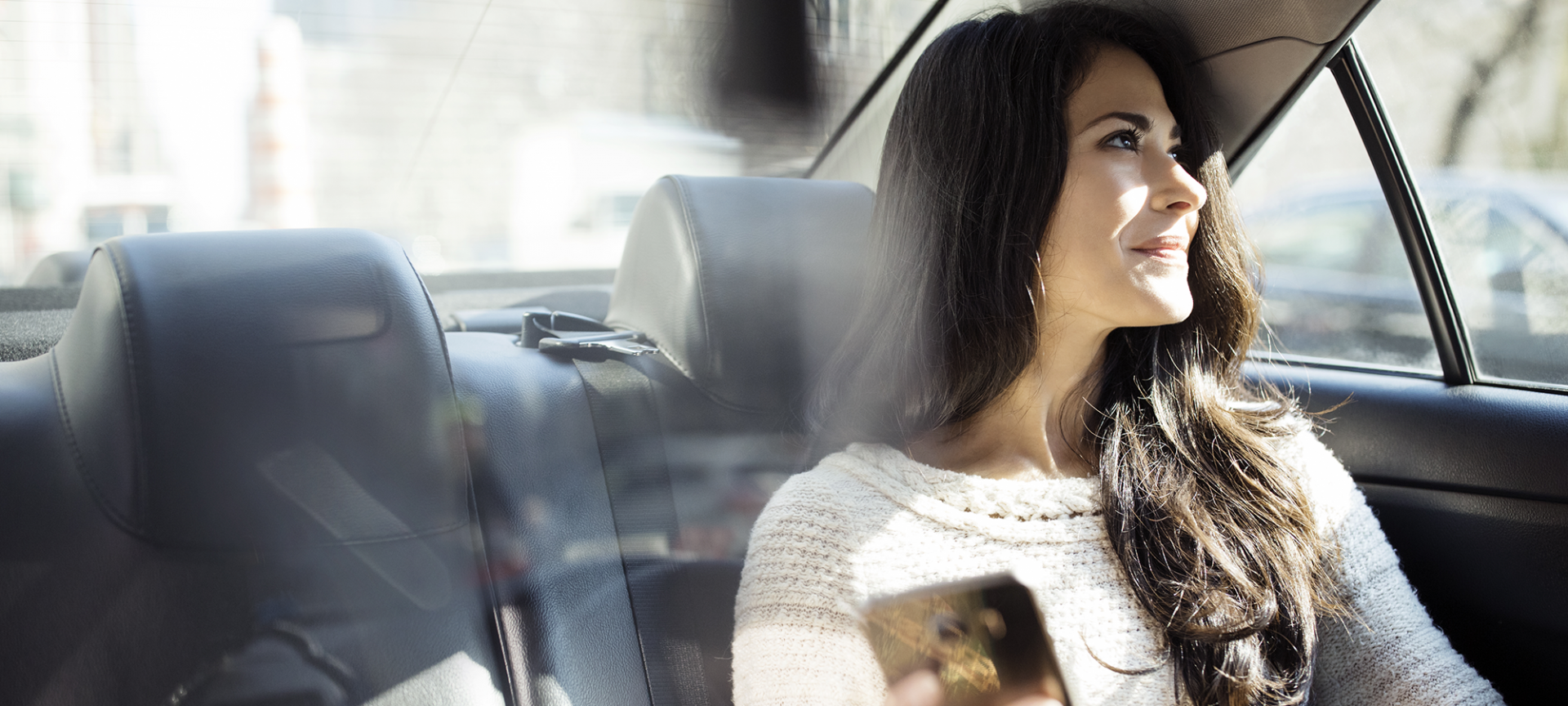 Protect
Uber, Lyft, Rideshare, Oh My!
With the evolution of companies like Uber and Lyft, ridesharing has become an increasingly popular way for passengers to get around town on the cheap—and drivers to make an extra buck on their own terms.
When rideshare started to take off in 2009, Progressive took notice. Matthew Marko, a Progressive product manager who knows almost everything there is to know about rideshare insurance, has talked to a lot of different people about coverages, liability, and protection—and has come to one definitive conclusion.
"There are a lot of myths and misunderstandings out there about rideshare coverage," he said. "And most drivers have no idea what type of insurance to get."
If you have customers that are working for a rideshare company, the first thing they need to know is they're going to need some sort of special protection that's not covered under their basic personal auto policy. Progressive Rideshare Insurance provides that special protection. "If you're a driver, then you're likely to have coverage gaps without it," Matthew said.
Filling in the Coverage Gaps
State insurance laws define three distinct periods when a rideshare driver is on the clock:
Period 1 is when a driver has turned on the rideshare app and is waiting for a passenger match. During this time the driver could be driving around, sitting idly in their car, or even waiting at home.
Period 2 is the moment a driver gets a match and is en route to pick up the passenger.
Period 3 spans the time when a passenger gets into the driver's vehicle, is driven to the designated location, and exits the vehicle.
Typically, rideshare companies offer liability insurance protection once a driver logs onto the app (Period 1), but rideshare companies typically do not provide any physical damage coverage during that period. A driver's personal policy will usually have coverage exclusions during all three of periods.  
As a result, there are often gaps in coverage between the driver's personal policy and what is covered by the rideshare company's insurance policy. For example, in period 1, there are gaps in Roadside Coverage, Uninsured Motorist Coverage, and Medical Payment Coverage.
"State TNC (Transportation Network Company) laws typically say that, in periods two and three, the rideshare company has to maintain a million dollars of liability coverage," said Matthew. "Which is a lot more than personal auto covers."
As rideshare continues to soar in popularity as a money-making opportunity for our policy customers, Matthew advised agents to empower themselves to learn more about the ins and outs of rideshare protection.
"Agents can get a lot of information by visiting both the Uber and Lyft websites," he said. "They both do a nice job talking about this type of coverage as well."
*Progressive Rideshare Insurance is currently in AL, AZ, CO, FL, GA, IA, ID, IL, IN, KY, MA, ME, MI, MN, MO, MS, ND, NE, NM, OH, OK, PA, RI, SD, TN, TX, UT, VA, WA, WI, WV.