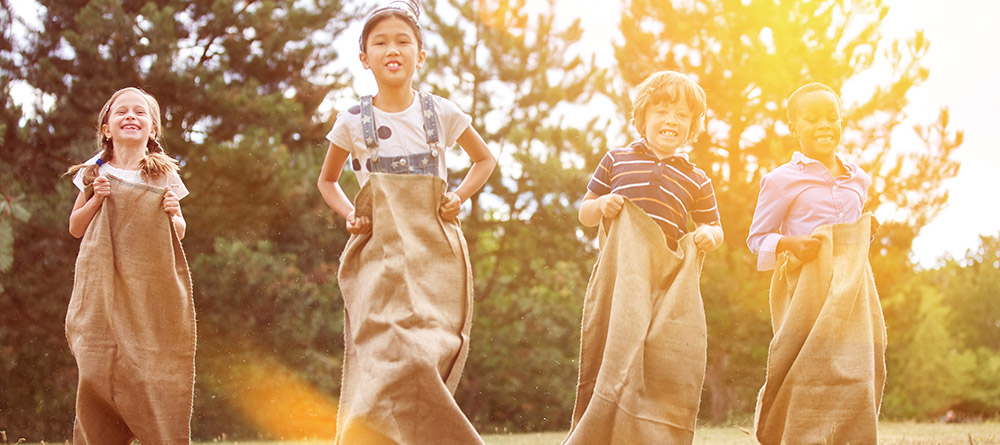 Protect
Save the Day with Umbrella Insurance
Somehow, my husband and I became the cool parents on our street–my son is 11 and all the kids in the neighborhood gravitate to our house because we've got a cool tree fort, a swingset and a swimming pool. We're used to hearing squeals, laughter and even sometimes a little bickering among the kids and we're pretty comfortable with it all.
This past summer, something happened that could have changed everything. One of the neighbor girls was sliding down the slide, lost her balance and toppled off the slide. Fortunately, we were sitting out with neighbors at the time and her parents were there to take her to the hospital. It turned out to be just a couple of scrapes and a broken arm, but it could have been much worse. What if there had been a more serious injury? Could we have been sued?
We called our insurance agent to find out. Would you be prepared if you received this call from one of your customers? If you offer umbrella insurance, let your customers know you can offer coverages that kick in when the limits of their primary auto or home insurance policies are not enough. Having an umbrella policy can protect their house, assets and life savings in case of a major life event.
An umbrella policy* can protect your customer if:
They or their dependent is at fault for a major accident involving their car, boat, motorcycle or RV.
They're involved in an accident overseas.
A visitor to their house is injured on the property.
Their dog viciously attacks someone.
They are accused of slander, libel or defamation of character.
Are you licensed to sell umbrella insurance? If not, you might want to research if it as an option for your agency.
*when covered on the underlying auto or home policy