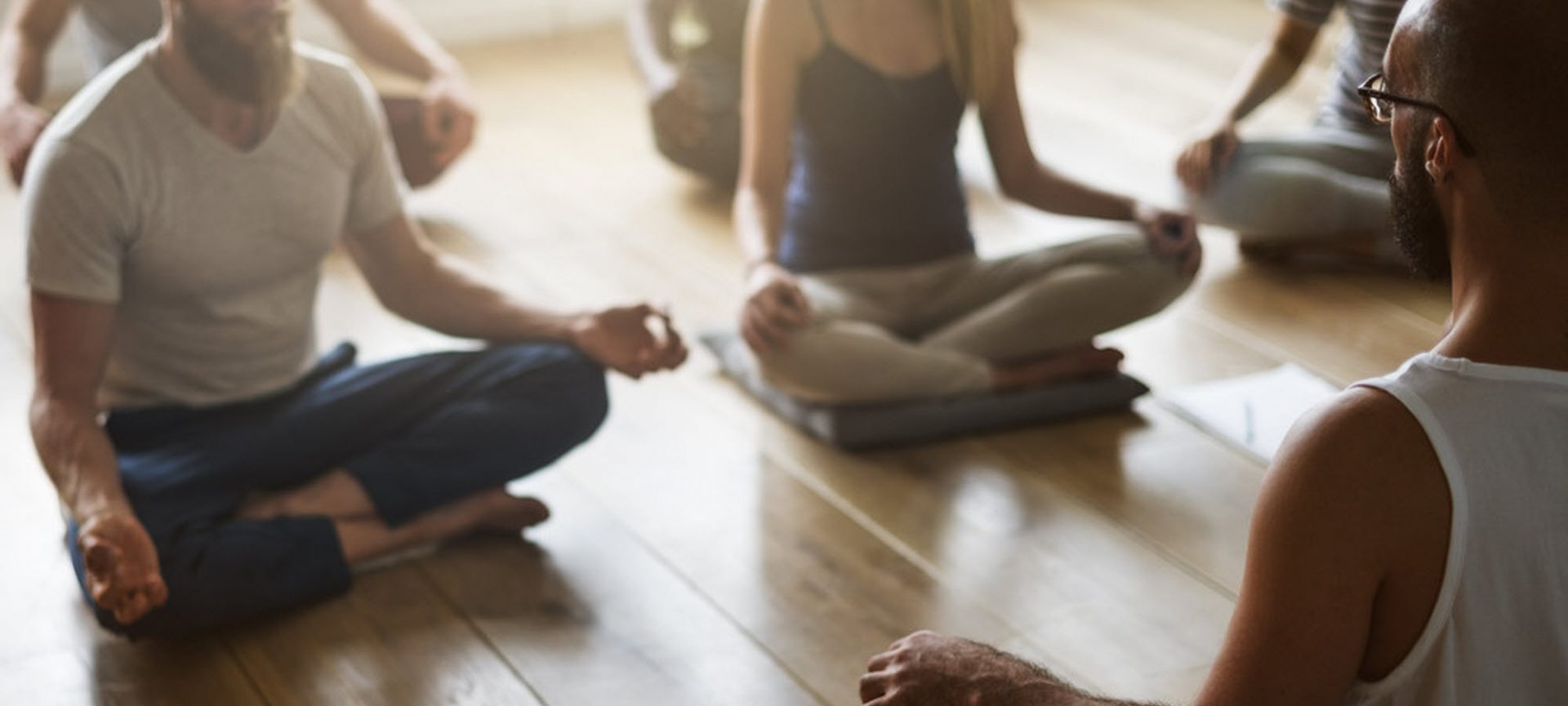 Balance
Going Within When the World Is Spinning Out
They say the only thing that's constant is change. Right now, that feels truer than ever, with updates every hour on the impact of COVID-19.
I'm one of the lucky ones who has been called to her couch (civilian salute!) and compared to those on the front lines, this is hardly a burden. If hanging in for a while is my way of helping, I'm very happy to do so. That said, when every day feels like Groundhog Day and you don't know which day it is (purple?) it's easy to spiral into anxiety, grief, and depression.
Since I've been cooped-up, it's been so important to implement routines that keep my mind and body sound. I've implemented long afternoon walks with my partner, I have virtual social time nearly every night, and most importantly, I've made BFFs with my yoga mat.
In fact, I've splayed out my mat right in the middle of the living room where I can hop on and hop off whenever I pass by. The best is wringing out between conference calls, to keep my neck and shoulders soft throughout the day.
You don't need apps or websites to do yoga, but if you do want some guidance, I highly recommend searching YouTube for a practice that works for you. I find that Yoga with Adriene has yoga for just about anything.
Here's a few more:
It's all free and very easy to follow along. Practices range from 5 to 60 minutes and you'll always feel better afterward. I've found that a session during sunset is the perfect opportunity to set a new and different tone for the evenings and weekends. Light a candle (or six)!
Meditation for me is nearly as important as breathing and turns out, it is just that Insight Timer is a great meditation app for newbies and experts alike. You can filter for exactly what you want in a meditation, for free. With options like:
Length of time
With or without music
Guided or not guided
Plus, you can bookmark your favorite practices and teachers. If you're new to meditation, I recommend you try a guided practice before you feel more confident to get quiet on your own.
Through these days of uncertainty and overwhelm, it's important we keep ourselves centered and grounded. So on top of taking your vitamins and getting in your leafy greens, be sure to take care of your mind, body and soul with a regular yoga and meditation routine. I assure you, it's a practice you'll want to practice for the rest of your life.
Namaste! 🙏