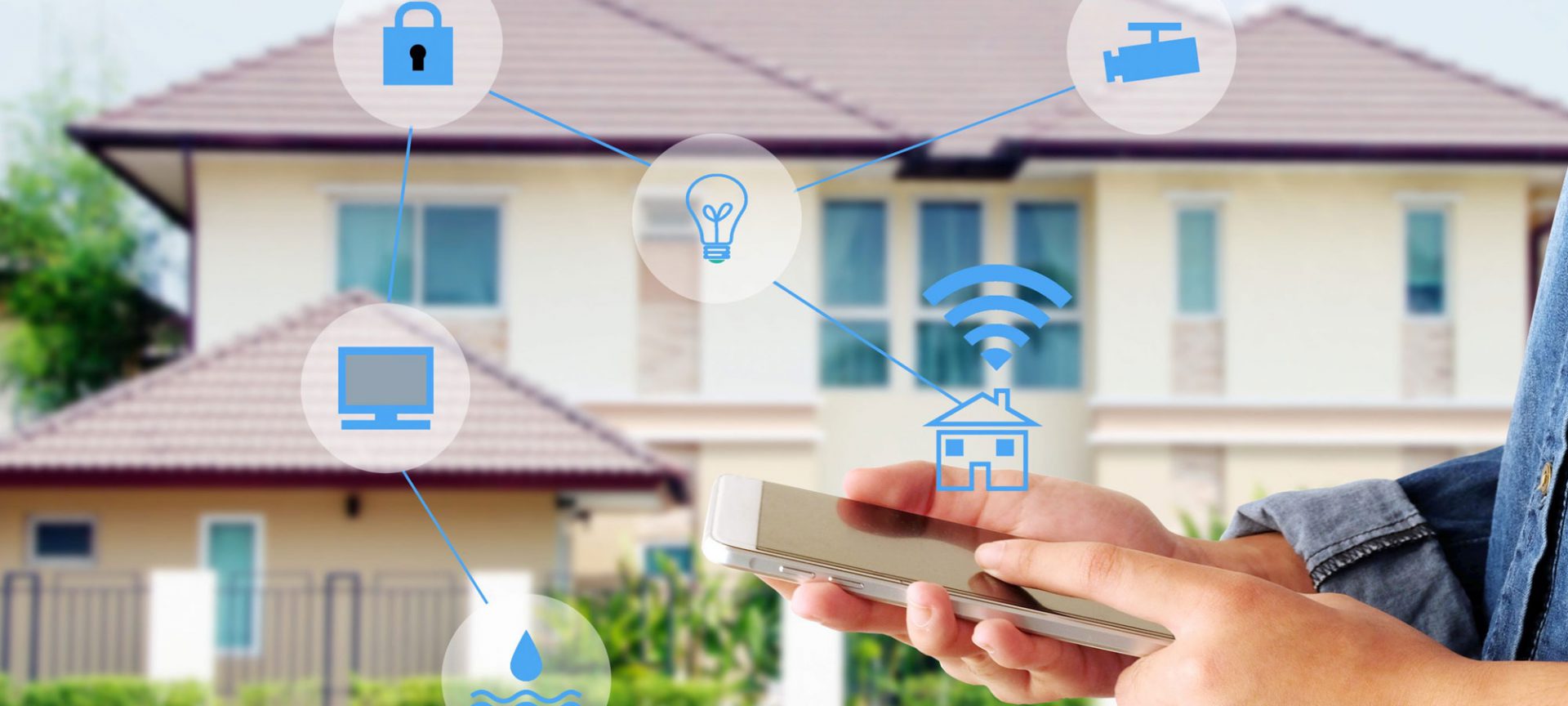 Discover
Smart Home Technology—3 Trends to Track
In addition to tasks like reading children's bedtime stories, providing a soundtrack for house parties, and answering common questions like "how many cups are in a gallon?" digital personal assistants like Google Home and the Amazon Echo are offering more features than ever before.
These devices have laid the groundwork for a smart home technology boom, with millennials leading the way. They're entering the homeowners' club at a rapid pace and, with that, adopting smart home features—things like lighting solutions, climate control options, and smart TV tools at a rapid pace.
These technologies are also grabbing the attention of more seasoned homeowners, with connected smoke alarms and security systems growing in popularity with the baby boomer crowd. As these features evolve, it's evident that smart home technology not only helps users save time, money, and energy—they also come with the added benefit of providing peace of mind.
Get to know the ins and outs of smart home technology; a little knowledge can go a long way to generate conversation and help you understand the security features in customers' (and prospective customers') homes.
Here's the lowdown on three security-related smart home trends that are on the rise:
Home security systems

What it is: Whether they're through a larger company or installed and managed by the homeowner, smart home security systems can include components that monitor for burglary, fire, power outages, or even flooding, whether they're in their home or out on vacation. These features can integrate with personal digital assistants and homeowners can check in on what's happening at home quickly and easily via an app.
The insurance side: With Progressive Home, we offer a discount to consumers who self-install their security system. Our discount varies based on whether the consumer has professional monitoring of the security system or not. *
Lighting solutions

What it is: Products like Philips Hue light bulbs can be connected to an app for easy control of the lights' brightness, tone, and color. These are great for adjusting lighting while out of town and can help give the impression someone's at home. Many homeowners also love having the ability to wake up to their bedroom lights gradually coming on, simulating the sunrise and "hacking" the body's natural rhythms.
The insurance side: Progressive Home doesn't currently have a discount for automated lighting. Since those systems may help prevent burglaries by giving the appearance that someone is home when they really aren't, we'll continue to research the benefit of these products.
What it is: Whether they're used on their own or as a complement to home security systems, many customers are purchasing video doorbells to help monitor their front porches. With increasing reports of package theft, this is becoming a popular way to dip a toe in the smart home pond. Homeowners can even talk to the person on their porch, intercom-style, making it seem like they're at home even if they aren't.
The insurance side: With Progressive Home, video doorbells qualify for a motion detecting camera discount. While they're not as thorough as a professionally-monitored system that can call the police, products that notify the customer of an issue can help mitigate risk.
*Smart home discounts with Progressive Home are available in the following states: AL, AR, AZ, CO, DE, FL, IA, IL, IN, KS, MD, MI, MN, MO, MS, MT, NM, OH, OK, OR, PA, SC, TN, TX, UT, VA, WI.