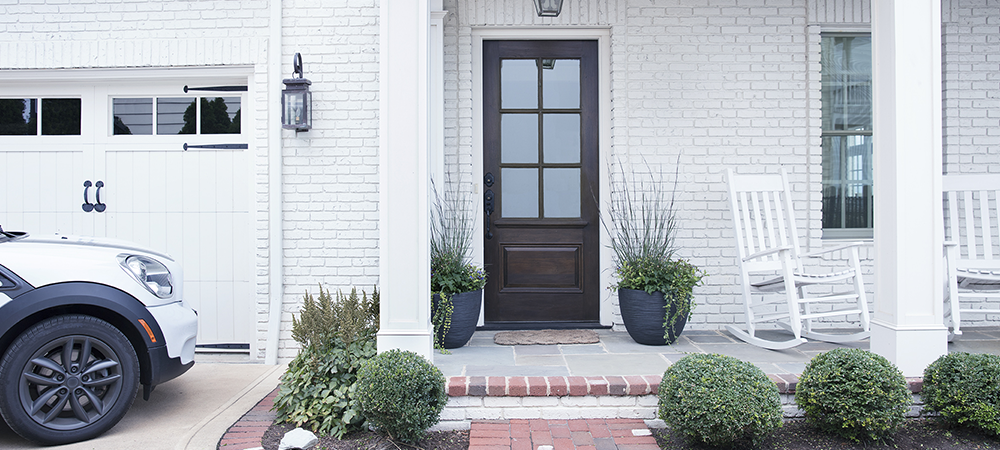 Engage
Progressive Platinum: Exclusive Bundles, Exclusive Rewards
Platinum, Progressive's invitation-only preferred home and auto bundle program, is many things: it's higher commission, a full suite of Progressive products, and access to business-building benefits like lead-generation tools and marketing services.
Most importantly, it's an opportunity to become preferred consumers' number one choice for home and auto bundles.
Platinum levels, compensation, and benefits
Agents who accept our Platinum offer can enter at one of three levels—Platinum, Platinum Silver and Platinum Blue—based on the size of the agency's bundled written premium, as well as its commitment to bundling with Progressive. And, those agents who move up within our Platinum levels more quickly have the potential to earn the Silver and Blue one-time cash awards.
Platinum
If you become a Platinum agent and enter at the base level, you'll earn a competitive 15-percent commission on new Progressive auto policies that you bundle or cross-sell with a Progressive home or condo policy. You'll also have the option to write those bundles with a 12-month term, making them easier to sell.
And for monoline auto business, you'll earn variable commission based on the risk—10/10 for customers with no proof of prior (POP) insurance, 12/10 for customers with POP, and 14/10 for customers with a clean driving record who own a home.
In addition, Platinum agents who are just getting started building a bundled book of business with us and are less than 75% of the way to the Platinum Silver-level bundled written premium goal have the opportunity to earn a Platinum Quarterly Bundle Bonus based on their newly created bundles. It's simple—create at least 12 Progressive home/condo and auto bundled apps in a quarter, and you'll earn $50 for each of the Progressive bundles you create during that time period.
And then there are the day-to-day benefits.
With priority access to our agency customer service, your entire agency has access to a "fast pass" that sends them to the front of the line when they call us.
Plus, you'll have the ability to sign up for Unlimited CE—giving the agency access to more than 200 online classes. All are approved by state departments of insurance and easily accessible through ForAgentsOnly.com.
So, every member of your agency saves time, and can get more done.
Platinum Silver
To earn the benefits in this level, your agency's Progressive bundled written premium needs to exceed the threshold we set for your state.
As a Platinum Silver-level agent, you'll receive all the benefits of the base level, plus 12-percent renewal commission on bundled business and access to an enhanced kit of marketing tools that can help your agency drive new business growth online and in the community.
Your agency can also earn a Platinum Annual Bundle Bonus. If you're at least 75% of the way to the Platinum Silver-level, or already a Platinum Silver- or Platinum Blue-level agent, you'll have the opportunity to earn this bonus when you grow your bundled written premium and home/condo and auto policies in force.
Plus, your agency will have an opportunity to lock in a minimum bonus with our Payout Protection option to help guard against unexpected hits due to severe weather or other catastrophes. And we've included a Stop-Loss provision with this bonus to ensure one extreme individual or catastrophic event won't affect your entire bonus payout. This feature includes a $250,000 cap on an individual claim and a $250,000 cap per catastrophic event (including a named storm) unless your agency has at least $2.5 million in Personal Lines written premium with Progressive—in that case, you'll have a 10% cap of your Personal Lines written premium for each catastrophic event.
Platinum Blue
Finally, there's the Platinum Blue-level.
To reach the Platinum Blue-level, your agency must meet two criteria. First, its bundled written premium must be equal to twice that of the Silver-level threshold for your state. Second, Progressive needs to be one of your agency's top two carriers.
At the Platinum Blue-level, you enjoy all of the benefits you had access to at the prior levels—15/12 commission on home and auto bundles, the variable monoline auto commission, CE course access, and marketing tools.
Platinum Blue-level agents are also eligible for the Platinum Annual Bundle Bonus. And, even better, Platinum Blue-level agents may qualify for a Gainshare Supplement.
Gainshare is Progressive's annual bonus program that promotes our common culture and reinforces our annual business goals of growth and profitability. As a Platinum Blue-level agent, any Gainshare Supplement granted by the end of the year will be added to your Annual Bundle Bonus.
And, you'll gain access to Community Partnership opportunities, and new Platinum Blue-level agents enjoy a trip to celebrate their Blue-level achievements with your partners at Progressive.
An exclusive partnership
Platinum represents the next step in our goal to become consumers' number one choice for all of their insurance needs. It reinforces our unwavering commitment to the independent agency channel and partners like you. If you're already appointed with us and believe you're ready for Platinum, contact your sales rep for more information. And, if you're interested in an appointment and selling the Platinum home and auto bundle, become an agent.